Don't wait. Interest rates are at an all time low!
Fill out our free, no obligation application to get prequalified today.
Central PA's Only Mortgage Expert!
Already own a home? When's the last time you looked into refinancing? Because if you're currently paying above 4%… you're throwing a lot of your hard earned cash right out the window! So now is the time to refinance and save the money that you deserve.
Still renting from a landlord? Think buying a home is too stressful? Trust us… buying a home is easy and instead of throwing away thousands of dollars each year, make the change and start putting it towards a place to call your very own. We make home ownership possible. Time to invest in your future.
Call Us Now: 717-763-LOAN.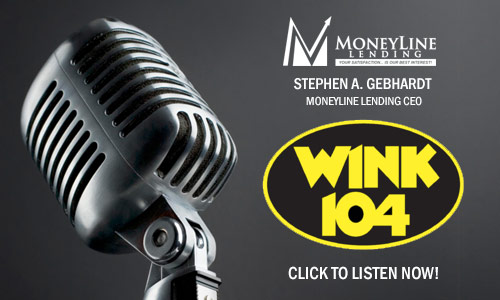 MoneyLine Lending on Wink 104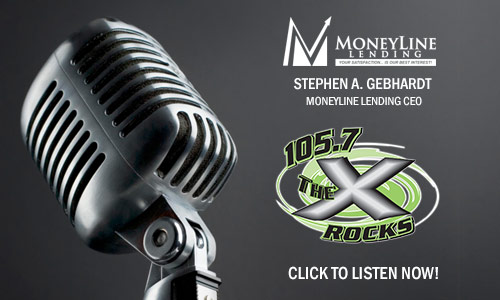 MoneyLine Lending on 105.7 The X
The ease of my transaction was smooth and seamless…
"Steve Gebhardt offered the most competitive program in the area. He listened to my personal needs and was able to set up a plan that made me feel comfortable with my financial situation. The ease of my transaction was so smooth and seamless, it make me wish I had not wasted my time talking with all the other lenders in my area."
Steven O'C. - Mechanicsburg, PA
Thrilled with the customer service…
"This was a call well worth making. You all made the process very simple and easy with no stress regarding the financial portion of buying a home. This is our 3rd purchase and despite the times, it was very easy and we were more than thrilled with the customer service and ease of the process. Thank you so much for all the hard work!"
Tara & Eric - Elliottsburg, PA
Thank you again for all the hard work…
"We just wanted to thank you for everything you did for us. Thank you for not giving up on us and thank you for the fight. We're starting to see the light and feel we can really start working to get our finances in order. Thank you again for all the hard work and time you and your staff took to help us."
Marcia and Dave - Etters, PA